2D čtečky do lékáren
Protipadělková Směrnice Evropské unie, která začíná platit od 9.2.2019 přináší povinnost označovat léky 2D kódy. Netýká se to léků, které jsou pro volný prodej (např. živočišné uhlí, vitamíny) nebo léků, které lze vydat i bez předpisu, ale existuje u nich riziko padělání (tzv. Black list), ty naopak nesmějí být označovány (čl. 54 písm. o).
U prodeje bude muset načíst prodejce (lékárna) 2D kód, podívat se, jestli je lék v pořádku a nepoškozený a při prodeji ho načtením kódu zneplatnit. Zneplatnění znamená, že se prodané léčivo odstraní z úložiště léčiv.

Směrnice má význam v celonárodním měřítku, že se do řetězce léků v národním trhu nedostane žádný lék mimo řetězec směrnice, žádný, který není výrobcem zadán do úložiště.
Náklady na spravování úložiště nese Česká republika, všechny ostatní náklady a zodpovědnosti zůstávají na výrobcích, lékárnách, nemocnicích. Je to nesporně větší zodpovědnost, náklady na techniku, vývoj informačního systému a větší personální náklady.

Čtečkou 2D kódu/terminálem si přečte z léku všechny informace – GTIN, šarži, sériové číslo, datum exspirace a může je ihned zanést do informačního systému. Jinak se tyto hodnoty zadávají do informačního systému ručně. Rozhodně je to u příjmu velká úspora.

Když se bude vybavovat technikou pro čárový kód, tak použít takovou, aby se maximálně zúročilo nutnosti použití 2D kódu. Technika by měla být ověřená, ne drahá a nejlépe od společnosti, která ji dokáže ne jenom servisovat, ale i nastavit. Není nic horšího než mít k problémům, které jistě směrnice přinese – hlavně v počátcích a přechodném stavu, mít ještě problémy s technikou, popřípadě nastavením.

Realizace: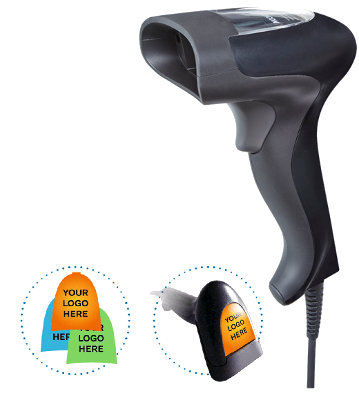 Díky existenci protipadělkové vyhlášky v lékárenství jsme realizovali prodej 50ks čteček 2D kódů Opticon L-51X do firmy, která spravuje software pro lékárny v ČR. Tato čtečka má nejen vynikající schopnost číst 2D kódy a to i na displeji telefonu nebo monitoru, ale zvládla úspěšně i technická úskalí při zpracování načteného kódu.

Zákazník vyžadoval, aby čtečka dokázala přečíst znaky, které se standardně nezobrazují. Jako například identifikátor kódu "]d2" a také oddělovací znaky (CHAR29), které umožnily rozdělit informaci kódu pro další použití v softwaru lékárny.

Obojí čtečky od Opticonu zvládnou ke spokojenosti zákazníka na výbornou.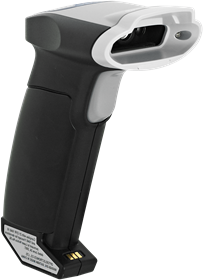 Navíc se nabídka rozšířila o bezdrátovou variantu čteček Opticon o model OPI 3301i.