TSC Wireless module for TSC printer
802.11 b/g/n Wi-Fi module, the wireless printing option to any TSC desktop or industrial printer with RS232 interface. It is ideal for facilities where production lines are frequently being reconfigured or where cabling is either inconvenient or impossible.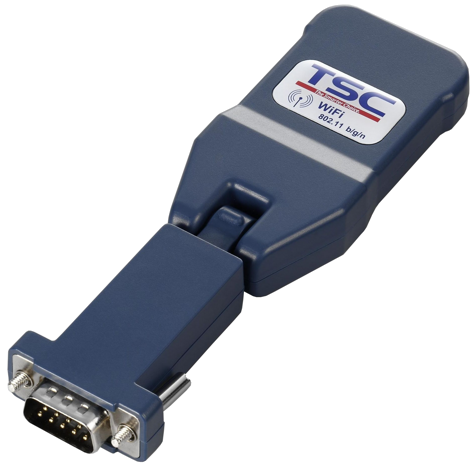 TSC Wireless module for TSC printer

ARTICLE No.:
TSC-UO-WIFI
Availability:
2 pcs
Warranty (months): 24
4 417,-
exclude VAT
5 344,6 incl. VAT
Weight:
0.01kg
The printer must have RS232 connector, that's the only condition to use the wireless module.
Setup is simple and takes just a few minutes.
Th
e module can be installed by an end-user and easily programmed using TSC's DiagTool setup software.
The TSC WiFi 802.11 b/g/n module provides for secure data transfer of sensitive information over existing 802.11 b/g/n wireless networks at 11Mbps and is compatible with both infrastructure or Adhoc modes. Security protocols supported include WEP, WPA/WPA2-PSK, Enterprise, EAP-FAST, EAP-TLS, EAP-TTLS and PEAP. Networking protocols supported include UDP, TCP/IP, DHCP, ARP, DNS and HTTP/HTTPS Client and Server.