Homepage

Honeywell MK-9540 Voyager with CG button, USB, black
With a futuristic design and high-performance scanning technology, the MK-9540 VoyagerCG is equipped with all of the features of the MK-9520 Voyager, with the addition of Metrologic's exclusive CodeGate data transmission technology. CodeGate is an intuitive scanning system that is ideal for all scanning applications, including Point-of-Sale, document processing, inventory and menu scanning, just to name a few. CodeGate works hand in hand with Metrologic's automatic-triggering scheme. Simply present a bar code to the scanner; place the high-visibility laser line on the bar code, then press the CodeGate button to transmit the data to the host system. It's as easy as one…two….three!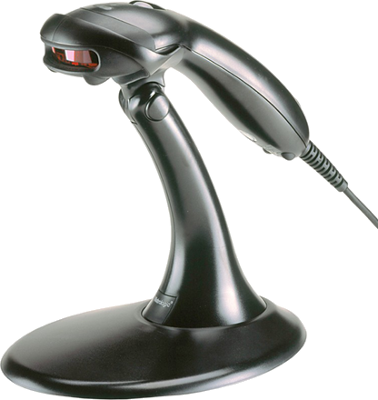 Honeywell MK-9540 Voyager with CG button, USB, black

ARTICLE No.:
MK9540-37A38
Availability:
3 pcs
Warranty (months): 60
3 336,-
exclude VAT
4 036,6 incl. VAT
Package content:
Scanner, Stand, USB interface cable, Printed Quick Guide
Weight:
0.8kg
Equipped with both In-Stand and Out-of-Stand operation, Voyager can be used as both a hand-held and a fixed projection scanner. While resting in the stand, the CodeGate button is deactivated making the VoyagerCG a presentation scanner. The feature-packed Voyager comes equipped with PowerLink user-replaceable cables and power supply, MetroSelect® one-code programming, MetroSet® Windows-based software configuration utility, Bits n\' Pieces® data editing utility, and an Electronic Article Surveillance (EAS) option. With aggressive performance and lightweight design, VoyagerCG is far the most advanced scanner on the market today!
The MK-9540 will be replaced by the
1200g Voyager
.