CipherLab CP-1662 Bluetooth Laser Scanner+Battery, rechargeable
Smaller and lighter than a mobile phone, the 1600 series can be easily fit in your pocket and carried around for required tasks wherever it takes. The 1600 series is built to meet the needs in healthcare, field sales and field service with strong mobility requirement. Optional Bluetooth® connectivity allows instant data acquisition to a Bluetooth® compatible PDA, laptop, PC or any other Bluetooth®-enabled devices.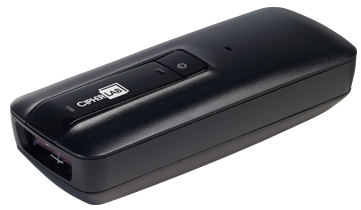 CipherLab CP-1662 Bluetooth Laser Scanner+Battery, rechargeable

ARTICLE No.:
A1662-SCAN
Availability:
Usually 27 days
Warranty (months): 12
249,4 €
exclude VAT
301,8 incl. VAT
Package content:
Scanner, Battery, Communication & charging cable, CD-ROM, Hand strap
Weight:
0.2kg
With a choice of laser bar code reader
(CP-1662)
or 2D imager (CP-1664), your business needs will be met in a wide range of applications. It is simple, powerful, and portable. More of it, it perfectly works together with any Android mobile phone - you may freely download and use CipherConnect Pro software from Google Play.
The bar code reader is powered from a Li-ion battery that allows up to 35 hours of work. Charging is provided via the USB interface of the reader or via an external battery charger, which can be optionally supplied. Operating zone of wireless signal is within a radius of 20 m from the base unit or from the connected device. If the CP-1662 / CP-1664 is outside the working zone of the base unit, it stores the scanned data into the internal 4 MB memory. When the connection is re-established again, data are transferred immediately.
Pocket bar code collector CipherLab 1661 is available also in special design for health institutions, pharmacies, and similar social institutes. The housing is cast from a mixture of antimicrobial solution developed for this purpose by Microban corporation.
Main features of the portable reader CipherLab CP-1662 / CP-1664:
wireless Bluetooth (HID specification) allows connectivity with most of mobile phones, PDAs and other portable devices

high scanning rate: 100 scans/sec.

light and ergonomic design

large depth of reading field, from 2 cm up to 42 cm (4 mil barcode at 30% contrast)

up to 20 meters line-of-sight range of wireless operating range

low power consumption

includes free ScanMaster software

connectable to any Adroid device, by using cost-free CipherConnect Pro utility