Homepage

CipherLab 1500P RS232: CCD scanner, black + RS232 cable
Fast and ergonomically advanced compact barcode scanner with auto-sense 3in1 stand.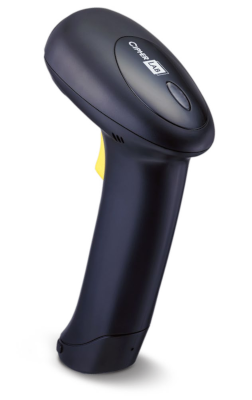 CipherLab 1500P RS232: CCD scanner, black + RS232 cable

ARTICLE No.:
A1500P-R
Availability:
Usually 25 days
Warranty (months): 48
52,7
exclude VAT
63,8 incl. VAT
Package content:
Scanner, RS232 interface cabel
Weight:
0.8kg
CipherLab 1500 barcode scanner (linear imager) raises the standard of performance, style and affordability. An incredibly comfortable design and the innovative three-way stand makes it easy to use all day long. A large LED and the adjustable tone ensure instant scan recognition that speeds up the workflow. No moving parts and CipherLabs reputation for reliability mean ultra-low maintenance, giving you remarkably low total cost of ownership. And a five-year warranty gaurantees years of worry-free service. The CipherLab 1500 delivers where reliability, durability, comfort, speed, safety, and value matter.
You can easily configure the 1500 scanner with the ScanMaster software.
Bar code scanner CipherLab 1500 is available also in special design for health institutions, pharmacies, and similar social institutes. The housing is cast from a mixture of antibacterial solution developed for this purpose by
Microba
n corporation.
Ministry Of Labor And Social Affairs, Czech (hundreds of scanners)
Gesto Computers, spol. s r.o., Czech