Homepage

Birch BZ-R01 Wireless linear imager scanner, Black, USB HID dongle
The Birch BZ-R family of wireless barcode and 2D barcode scanners stands out for its simplicity and low cost. The "EZ pair" technology allows you to scan barcodes up to 100 meters from your computer. Thanks to the Bluetooth communication interface and USB dongle you will not be restricted in the open space.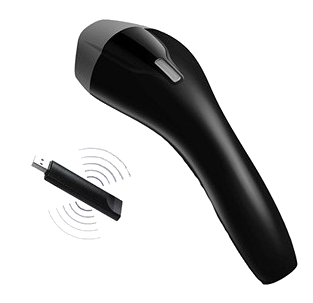 Birch BZ-R01 Wireless linear imager scanner, Black, USB HID dongle

ARTICLE No.:
BI-BZ-R01BU
Availability:
14 pcs
Warranty (months): 6
1 634,-
exclude VAT
1 977,1 incl. VAT
Package content:
Hand strap, USB interface cable, Printed Quick Guide, Scanner, USB Dongle, Charging cable
Weight:
0.425kg
The fast data transfer with RF 2.4Ghz technology make the scanned data real time available for your system, it is very comfortable for use. The data transmission distance of RF technology on BZ-R series is 100 meters (in the open space). The 2-in-1 holder supports your applications either on desktop or hand-free high stand operation. Moreover, the holder is based on the modular design, then it can be with very light and small packaging to save your transportation cost.
Key features of the Birch BZ-R scanner
USB dongle

signal range

range between the scanner and USB dongle up to 100 m in open space

optional 2 in 1 holder

EZ pairing

ease of use