Zebra ZC100 - Card Printer, Single Sided, 300 DPI, USB
The next generation of simplicity in minimalist design. This is the Zebra ZC100 - a color printer for plastic cards, identification cards and magnetic stripe cards.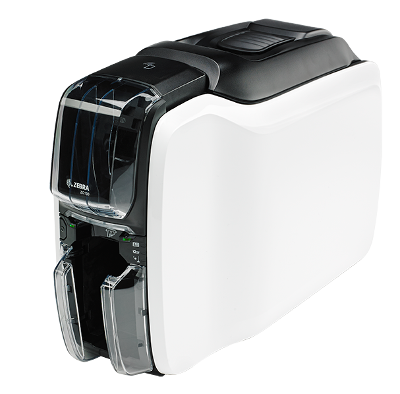 Zebra ZC100 - Card Printer, Single Sided, 300 DPI, USB

ARTICLE No.:
ZEB-ZC100
Availability:
Usually 7 days
Warranty (months): 12
704,-
exclude VAT
851,8 incl. VAT
Weight:
3.9kg
Whether you need to print single-sided employee identity badges or membership and event guest cards, card printing is a crucial aspect of your business. Deployment flexibility and the time it takes to print and manage your card printing solutions all have an impact on your business — from your brand image to staff productivity, overall operational efficiency and operating costs. Now, there's a new kind of card printer designed to address it all — the ZC100. You get groundbreaking simple operation and the slimmest fit-everywhere design, along with a toolbox of additional capabilities that make the ZC100 even easier to integrate, use and manage. The ZC100 — when only the best single-sided card printer will do.