TSC TTP-225 Desktop Barcode Printer, TT, 203 dpi, 5 ips, LCD, LAN
Desktop Barcode Printer TSC- TTP 225 has all the qualities sought customers for small printers. It is lightweight, portable, quiet, durable and very favorable price. He also offers parameters that are projected for the middle class printers: print speed of up to 127 mm / s (5 ips) print resolution 203/300 DPI, easy media loading, price performance ratio and easy connection.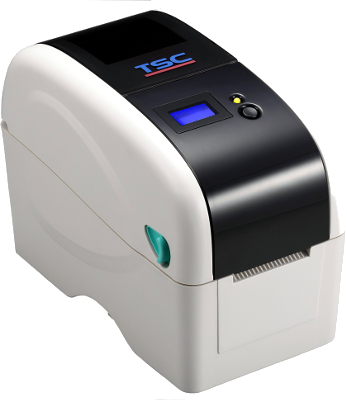 TSC TTP-225 Desktop Barcode Printer, TT, 203 dpi, 5 ips, LCD, LAN

ARTICLE No.:
TSC-TTP-225-LEW
Availability:
1 pcs
Warranty (months): 24
9 846,-
exclude VAT
11 913,7 incl. VAT
Package content:
Printer, Power supply, Printed Quick Guide, CD-ROM
Weight:
2.9kg
Company TSC is a longtime producer of the full range of barcode printers. One of them is a thermal transfer printer TSC TTP- 225. The offer still in version TTP 323 with higher print resolution. This printer offers the ideal combination of low prices, high print quality, long life and high reliability. Despite its small size offers high performance that customers have come to expect TSC printers. It is suitable for healthcare, retail, service stations or offices. It is fully compatible with the command sets Eltron and Zebra.
TSC printers have the Thermal Smart Control technology, a patented electronic print head temperature control. Print output is sharper because of that technology and, what's even more important, printhead life is several times longer.
Basic features of barcode printers TTP 225:
- thermal transfer printing - print speed of up to 127 mm / s - 5 ips - 203/300 DPI print resoluti
on
- Smart Thermal Control technology significantly extends printhead life and ensures sharper print output - easy vlkádání media - LCD display - Memory 4 MB Flash, 8MB SDRAM - interface - USB 2.0, RS 232 - high-quality housing material - up to 90 m long ribbon - SD expans