Datalogic PowerScan PD9130, USB KIT
The PowerScan PD9130 linear imager is a corded device offering state-of-the-art performance in an industrial product. This linear imager introduces Datalogic's new and innovative scanning technology, implementing a green scanning line which has the same definition of a laser beam with all the benefits of a linear imager.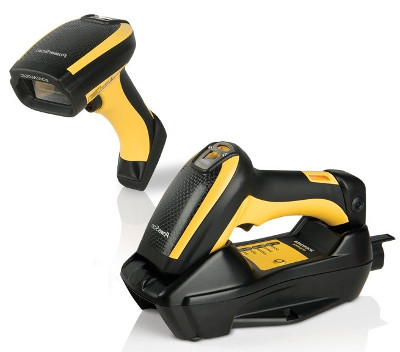 Datalogic PowerScan PD9130, USB KIT

ARTICLE No.:
PD9130-USBKIT
Availability:
Usually 15 days
Warranty (months): 36
8 516,-
exclude VAT
10 304,4 incl. VAT
Package content:
USB cable, Scanner
Weight:
0.33kg
The PowerScan™ PD9130 scanner is the latest Datalogic corded industrial product. The green scanning line has been proven to be the most comfortable color solution for the operator's eyes.
The PD9130 reader has been tested to withstand extreme environmental conditions and is suitable for the most rugged and demanding settings. The PD9130 reader is fully supported by Datalogic's Aladdin™ configuration program which provides a user-friendly interface for the start-up procedure and device programming. All models have multi-interface capabilities: RS-232, Keyboard Wedge and USB.
Ergonomic shape provides hours of tireless data collection for the user

Datalogic new scanning linear imager technology (green laser-like scanning line)

Datalogic's 3GL technology for multiple good-read feedback

IP65 rating and 2.0 m / 6.6 ft drop resistance

built-in tether hook for suspende

d

applications ensures workplace productivity