Without keyboard
Pocket PC, PDA, MDA, EDA are resistant to most devices with OS Win CE, Win Mobile or Android. They have extensive hardware equipment - touch screen, barcode, 2D codes or RFID tags and a variety of communications technologies - WiFi, Bluetooth, GSM / GPRS, GPS navigation.

Accessories
Discontinued
---
WE RECOMMEND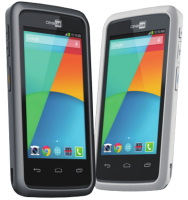 CipherLab RS30: Enterprise Smartphone, Android
CipherLab RS30 is a touchscreen, mobile, robust and very durable smartphone with dual SIM card, built-in NFC and RFID reader, barcode scanner and a 8 megapixel camera. Its solid protection ensures worry-free applications in the field. The 4.7-inch touch screen along with Android 4.4 operating system provides to the user interface as similar and familiar as any personal smartphone. Armed with ruggedness, the RS30 provides extra protection to enhance ruggedness with a protective boot. Equipped with versatile reader options, near field communication and other functions, the RS30 offers a rugged and intelligent solution to meet mobile workers' needs.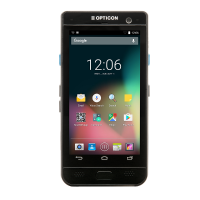 Opticon H-28 - 1D/2D, Wifi, Bluetooth, 4G, Android, st. baterie
The rugged mobile computer Opticon H-28 is a perfect balance of a smartphone and a terminal. The H-28 comes in two versions, a 4G and WiFi-supported edition. Both editions are Bluetooth and NFC supported. The H-28 come with fast and accurate performance when scanning. This is due to the powerful processor that is hidden under the high-tech 5" display. Even the most complex tasks are an easy job for this mobile computer.