Zebex Z-5132 2D & QR code fix scanner, USB
Tiny and easy to integrate, Z-5132 can fit virtually anywhere. Z-5132 includes great features such as Illumination & Aiming Lights off, IR Mode, and is great at reading 2D barcodes on phone screens.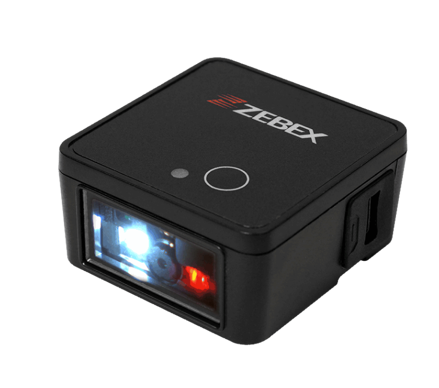 Zebex Z-5132 2D & QR code fix scanner, USB
ARTICLE No.:
ZBX-Z-5132-U
Availability:
10 pcs
Warranty (months): 12
160,1
exclude VAT
193,8 incl. VAT
Package content:
USB interface cable
Weight:
0.1kg
Zebex Z-5132 2D scanner
is IP65 protected; an intensely dependable exterior to withstand dust, water spray, or water jets in multiple directions. Z-5132 is perfect for embedded applications such as Factory Automation, Inventory Management, Mobile Payment, Self Check-in, Medical, and Price Checker Info Kiosk.
Main features of the Zebex Z-5132 2D scanner
IP65 small 2D module.

Rugged type product.

Exceptional motion tolerance.

High speed and reliable performance on all common 1D and 2D codes.

Captures barcodes on mobile phones, tablets, or computer screens.