Zebra TC8000 4'' Touch Mobile Computer, laser, WIFI, Android
The TC8000 is the ground-breaking all new warehouse mobile computer designed to deliver revolutionary productivity increases in the warehouse. In fact, on average, it saves 14% per worker versus the traditional form factors. It's like gaining an extra hour of productivity, per worker, per day.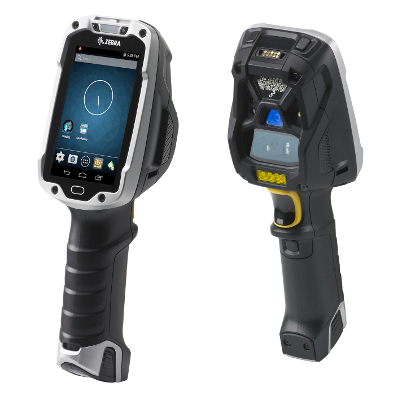 Zebra TC8000 4'' Touch Mobile Computer, laser, WIFI, Android

ARTICLE No.:
TC8000-1DSR
Availability:
1 pcs
Warranty (months): 6
40 809,-
exclude VAT
49 378,9 incl. VAT
Weight:
0.5kg
The Zebra TC8000 Touch Computer features a revolutionary new design that has been shown to improve worker productivity by as much as 14%. This new approach moves always from the traditional gun or brick style handheld and places the main part of the computer at the end-of-a-handle. Combined with an angled scan approach, the TC8000 design eliminates the need for the worker to constantly tilt the screen back-and-forth between scanning and screen viewing resulting in a 55% reduction in wrist motion. Additionally, the TC8000 has a 33% weight reduction when compared to traditional devices that translates to 15% less muscle effort.
The TC8000 also has many other features that you've come to expect in Zebra handheld computers designed for use in scan-intensive environments like warehouses and distribution centers. This includes ruggedness (8 foot drop), triple-shift battery power, and multiple scan engine options (laser, 2D imager, mid-range imager and long-range). The TC8000 uses the Google Android operating system with Mobility Extensions to transform it into an enterprise-class device.
Other features of the TC8000 include a 4" color touchscreen (no keyboard), 802.11a/b/g/n and Bluetooth 4.0 wireless communications, and All-touch Terminal Emulation.
- Superior ergonomics for superior productivity and worker comfort
- Rugged and ready for your warehouse
- Enterprise-class android kitkat
- Triple-shift battery power and unsurpassed battery management
- Capture multiple barcodes and entire forms with a single scan with SimulScan
- Advanced touchscreen technology for flexible data input