Homepage

Opticon OPN-2006, Laser data collector, Bluetooth
The OPN-2006, part of the OPN-2000 series is a Bluetooth companion scanner. Remarkable features of this device are its outstanding specifications which include the use of Bluetooth 3.0, a high-performance 1D scan engine and low power consumption during operation.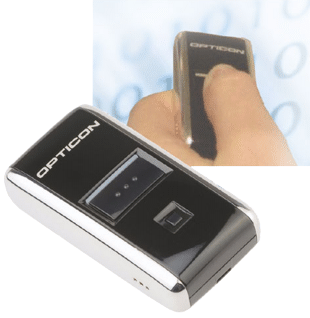 Opticon OPN-2006, Laser data collector, Bluetooth

ARTICLE No.:
OPN-2006
Availability:
2 pcs
Warranty (months): 12
4 161,-
exclude VAT
5 034,8 incl. VAT
Package content:
Scanner, Communication & charging cable, Hand strap
Weight:
0.15kg
Scanned barcodes are transmitted real-time to any host device which supports Bluetooth HID or SPP (including Android, Apple, Blackberry or Windows Mobile). Like all other data collectors of the Opticon OPN-series the OPN-2006 is small sized and light weight.
The device enables each organization to integrate barcode companion scanning in a simple and efficient way into various mobile applications, including sales and service, retail point-of-sale (POS), inventory management, asset tracking, visitor registration and inventory.