Vehicle mounted & tablets
Fixed terminals can be found in applications such as access and parking systems. They can also serve a control unit for other devices such as barcode readers, electronic door openers or barriers. A special category consists logistics terminals for forklifts used in warehouses.

Accessories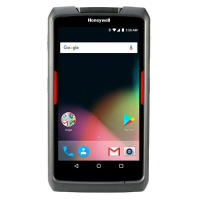 Honeywell ScanPal EDA71 - rugged tablet 1D/2D, Android
Honeywell ScanPal EDA71 is an update of the popular EDA70 tablet, an elegant, lightweight, 7"robust mobile tablet, ideal for workflows requiring intense scanning, reliable communication and information access, and seamless processing of multiple tasks. Support for Android™ O, P, and Q provides long-term availability of the security updates that are necessary for long product life.
Discontinued
---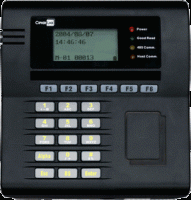 CipherLab CT-5100 Fixed Programmable Terminal
Versatile fixed data terminal for attendance and access systems. The terminal is equipped with port for external reader (TTL RS232), internal RFID reader (MIFARE, EM), internal keyboard (21 keys including 6 function keys) and LCD display.
Zebex Z-7010 EasyCheck, Windows CE
Fixed terminal Z-7010 EasyCheck, produced by Zebex, is an ideal space-saving unit, light, yet powerfull for virtually any kiosk-type application. The device has set of large control buttons, VGA screen with touch panel, two speakers, bar code reader or RFID reader and RS232, USB, Etherner and WLAN interfaces.