Zebex Z-3220 CCD Bar Code Scanner, USB, black
The Zebex Z-3220 is designed as an entry bar code scanner. It offers an affordable solution to help businesses streamline workflow and boost efficiency on shop floors and at checkout stands. Lightweight and ergonomic, this CCD contact bar code scanner fits nicely in your grip and with any retail settings.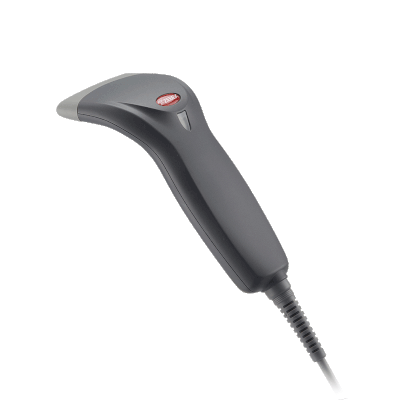 Zebex Z-3220 CCD Bar Code Scanner, USB, black

ARTICLE No.:
Z-3220-UB
Availability:
96 pcs and Ongoing
Warranty (months): 24
1 000,-
exclude VAT
1 210,- incl. VAT
Package content:
Scanner, USB interface cable, Printed Quick Guide
Weight:
0.25kg


CipherLab CCD-1000 handheld barcode reader
The Cipherlab CCD-1000 is very flexible, reliable and popular contact barcode scanner. Aimed on retail and library applications the CCD-1000 is ergonomically designed and allows easy operation. It is capable to recognize all standard bar code symbologies and it can edit scanned data before transmission to the PC. The CCD-1000 has revolutionary optics which makes toughest bar codes scanning as easy as children's play.